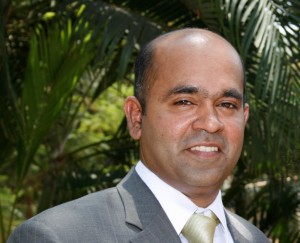 It's my pleasure, as a licensed Real Estate professional, to help both home-buyers and sellers in the GTA. I was a Trade Analyst at the Italian Trade Commission – Ministry of Italian Foreign Trade for 15 years, in charge of all sectors for the home – Interiors and furnishings, marble and granite, ceramic tiles, bathroom fittings and had the privilege of working with the best in the industry in Italy – a trendsetter and leader in design. Needless to say, I am fluent in Italian. Allow me to use my extensive experience to help you sell your home and find your dream home. The skill sets I have developed, along with my experience as a professional negotiator allows my clients to have an unparalleled advantage.
I believe there is no substitute for aggressive promotion, networking and a deep comprehension of market conditions and honed negotiating skills. Success in not measured solely by sales, but by relationships built, continually communicating with clients and by responding to their individual needs, as well as, appreciating the special qualities of their property. I bring my strong commitment and professional approach to provide the highest level of quality advice and service to my real estate clients to help make buying or selling their home an informed, smooth and successful experience.
Sellers, consider the services of a REALTOR® with an honest and easygoing attitude, yet very aggressive in marketing of client's properties. By providing you with a comparative market analysis, you won't end up under-pricing your home and losing the equity that you have in your investment. I will also show you how over-pricing can end up costing you even more. I also have the resources to help you get your home market ready!
Buyers, let me help you make the right decisions about purchasing property in the GTA. I'm sure you have already spent a lot of time searching on-line for your dream home, please know that I am always available at your convenience to go out and view properties and I will never hurry you into an offer until we find just the right home for you and your family. I have access to all of the Hot New Listings often before they reach Realtor.ca. So why not let me do all the work exclusively for YOU, and help get your family into the home of their dreams?
REAL ESTATE MEMBERSHIPS:
Licensed by the Real Estate Council of Ontario (RECO)
Licensed by the Financial Services Regulatory Authority of Ontario (FSRA)
Member of the Canadian Real Estate Association (CREA)
Member of  the Ontario Real Estate Association (OREA)
Member of the Toronto Real Estate Board (TREB)
Let me introduce you to Collaborate – a new home search tool that one can gain access to through an invite from me as a Toronto Real Estate Board Realtor. Collab takes the process of searching for a home to the next level. It allows users to search in real time instead of search in realtor.ca which has a lag time of almost 48 hours so you can receive notifications the instant a listing gets loaded onto the MLS system, create and save lists, create auto searches, comment on suggested listings. In this hot market, half the properties are already sold by the time they hit realtor.ca. Collaborate tool gives you a leg up on those who have to wait till the next morning for new listings to hit their inbox. Buying, selling or leasing, let's talk about how I can help you fulfill your dreams or send me an email. I would love to hear from you.
Where does Right at Home Realty excel?
#1 Real Estate Brokerage for 2013, 2014 and 2015 Three Years In A Row*
We've sold more real estate than any other brokerage in the GTA.
We are a large corporately run brokerage with over 3,400 REALTORS®. Since 2004 we have had year over year success with no signs of slowing down.
Proudly Canadian Owned and Operated Corporation
We do not have franchises. Franchises are independently owned and operated. As a corporate brokerage we operate as one company so all training and REALTOR® support is the same from branch to branch. We pride ourselves in that all of our branches are in Canada run by Canadians. Right at Home Realty offers 6 modern and high tech offices across the GTA in Toronto, Mississauga, Richmond Hill, Vaughan, Durham and Burlington.
*Toronto Real Estate Board Data (January 1 to December 31, 2015). Combined Units Sold. Residential transactions for area delimited by entire Toronto MLS.
Contact Me:
Direct: 647.539.4669
Office: 416.391.3232 / 905.565.9200
Fax: 905.565.6677
Email: ivan@ivanlobo.ca